03/03/2023
Women's History Month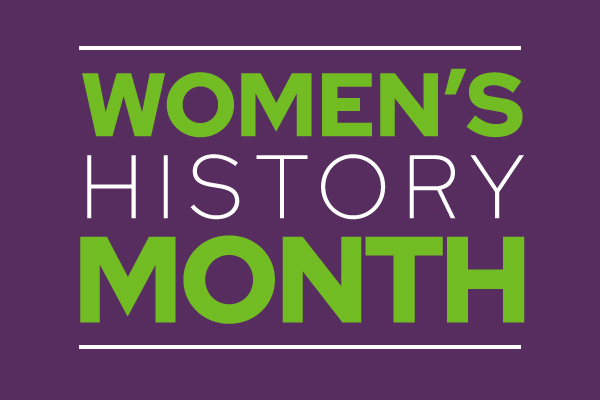 Join us in celebrating Women's History Month!
In 1987, Congress authorized the annual declaration of Women's History Month by the President in the spirit of recognizing the contributions of everyday women throughout our country's history.
This month allows us the opportunity to recognize the achievements of women and the undeniable impact women have had in all aspects of life and fields of study.
Celebrating these efforts empowers young women to continue to grow within all fields and highlights the trailblazing women who came before them.
Since its inception, the affordable housing movement has had women leading the way. From advocating to improve their own families' living conditions, working to assist others in accessing affordable housing, helping organize their communities, lobbying for better funding for affordable housing, and administering housing programs, you look will find women leading the way.
The Housing Act of 1937 provided our first instance of affordable subsidized housing for low-income individuals and has been attributed to have been primarily authored by Catherine Bauer Wurster; an American public housing advocate.
Her book Modern Housing (1934) described the housing achievements observed in Europe and laid a framework for how we view affordable housing. She advised five presidents on housing and urban planning strategies.
Patricia Roberts Harris was no stranger to breaking barriers when she became the first African American Woman to serve on a presidential cabinet as she served as the 6th HUD Secretary.
During her confirmation hearing, when questioned about her background, she stated, "I am a black woman, the daughter of a Pullman (railroad) car waiter. I am a black woman who even eight years ago could not buy a house in parts of the District of Columbia. I didn't start out as a member of a prestigious law firm, but as a woman who needed a scholarship to go to school. If you think I have forgotten that, you are wrong."
During her time at HUD she revitalized the agency and made the shift towards neighborhood preservation, allowing for communities to be rehabilitated and revitalized.
Women's influence can be found throughout the affordable housing movement and throughout all other aspects of our daily lives. Join us in honoring this impact throughout the month of March.
To learn more about Women's History Month, please visit WomensHistoryMonth.gov