Rocky Mount Housing Authority
Rocky Mount, North Carolina
Stable, quality and affordable housing is key to sustainable, strong and growing communities. Rocky Mount Housing Authority is committed to providing excellent customer and property management services to families with integrity and mutual accountability. We also strive to assist families from dependency to self-sufficiency.
Rocky Mount Housing Authority provides housing assistance to low and moderate income residents through the management of 756 Public Housing units and 310 Housing Choice Vouchers in the City of Rocky Mount and Nash and Edgecombe Counties.
Mission Statement
The Goal of the Rocky Mount Housing Authority (RMHA) is to provide drug free, decent, safe, and sanitary housing for eligible families. To provide opportunities that will promote self-sufficiency; affordable housing; and economic businesses independence for all residents.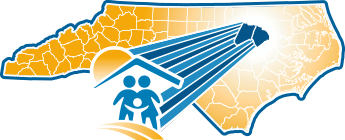 Serving the City of
Rocky Mount, NC